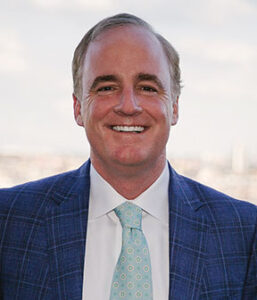 One of the great blessings of our business is that we enable joy for our guests. Year after year our collective jets are fueled by the reactions and encouragement of our past patrons. Each year more than 80% of our business is comprised of repeat patrons and referrals of our past patrons. And you share your joy often with us. I love when guests write or call after their trip to share their enthusiasm from their travels. I can always see the smile in their words or from listening to their voicemails. There are many patrons of ours that I have never met personally, but have come to know via these exchanges. This same feeling is shared by everyone across our company and across the Tauck family.
When the COVID impact started to be realized last March, we had the largest number of confirmed guests for 2020 than we have ever had in a single year. Our team worked around the clock to personally connect with our guests and travel advisors to review options as the year went on. The majority of our patrons have rebooked and we are grateful. And your dreams remain remarkably consistent. We have fielded surveys in May, August and November and they are remarkably consistent in the destination and type of travel preferences. If Europe was your aim pre-COVID, then it's where you seek to go next. If a river cruise or family adventure was your interest, it remains so. Altogether, more than 80% of guests cancelled in 2020 rebooked the exact same tour for 2021 or 2022. Further, 75% of our patrons seeking to attend the once-per-decade Passion Play in Oberammergau this year rebooked for 2022, when the play has been rescheduled. Altogether, these dreams are deferred, not cancelled.
We will travel again and that day is getting closer. And we are appreciative of your continued faith in Tauck, your optimism for better days to come, and for your unwavering desire to resume your life and pursue your freedoms. Thank you!
Most sincerely,
Dan Mahar
CEO
---
| | | | | |
| --- | --- | --- | --- | --- |
| | | | | |
| How did we get our last guests home from Morocco after COVID put the world on pause? Firsthand accounts await. | | A life changing African safari for Susan and Sam Hess and the Maasai villager who became part of their family. | | A gem of a story about a 15-year-old Tauck Bridges guest who was inspired to give back to the local school she and her family visited. |
| | | | | |
| --- | --- | --- | --- | --- |
| | | | | |
| An insider visit to Ken Burns's private filmmaking studio and the 60 Minutes interview that followed. | | From the top 3 winning photos to the ones who received Honorable Mentions, every picture tells a story about our guests' trips all over the world in 2019. | | A look at the joys of travel through the eyes of our guests. |
Подскажите, а на какой срок ваше мфо выдаёт займы без поручителей? Микрозайм выдаётся на срок до 14 дней.
Могу ли оформить займ у вас в режиме онлайн. Да, разумеется, все микрозаймы в нашей мфо оформляются и выдаются только онлайн.
Срочные займы на карту без залога и поручителей
по ссылке
доступны для круглосуточно для всех категорий населения.
Кредиты оформляются быстро, документов не требуют, а что нужно ещё для получения займа онлайн за 15 минут, не понимаю.