Small Group Departures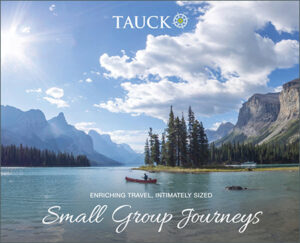 You'll find small group departure dates, averaging just 24 guests, on our land journeys across the globe, including classic land journeys, African safaris and private departures for your group only. Smaller groups provide a lower guest-to-guide ratio and increased personalization with ­the same level of service and experiences you've come to expect from us, but in a more intimate format – with more time and flexibility in the places you explore. Our small group trips rank high in guest satisfaction because they include enhanced access to travel experiences you couldn't have on your own and closer connections with Tauck Directors, local guides and experts. In 2021, small is big at Tauck.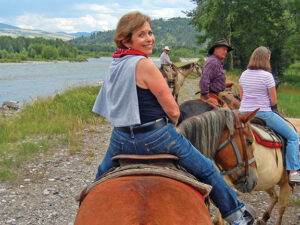 Personally Inspired
In addition to offering more freedom and flexibility to explore as you wish, small group travel fosters camaraderie and lasting friendships among like-minded travelers. Engage more closely with the people you travel with and meet, from your Tauck Director to the local experts and guides who welcome you to their world with insider perspectives, stories and traditions personally shared. Small groups make it easier to travel from place to place, bringing you inside venues where larger crowds don't go, and offering the opportunity to linger longer and learn more about destinations that interest you most – travel experiences that become even more memorable and life changing when shared with just 24 Tauck guests.
Uniquely Tauck
Connecting with people and places on a deeper, more personal level is a hallmark of our small group trips – and traveling with Tauck gives you access to people, places and iconic sites other travelers don't have. Explore landmark sites like Musée du Louvre, St. Mark's Basilica and the Sistine Chapel after hours, without crowds. You'll have the opportunity to waltz with the pros in Vienna, dance in the desert with Bedouin swordsmen, taste wines with vintners on their family-owned estates, and cook alongside acclaimed chefs. You'll see wildlife, where they live, on safaris or nature walks with knowledgeable local guides, stay at sought-after hotels inside the national parks, and enjoy exclusive experiences that are private to Tauck guests only. Being part of a small group enables makes the most of every magical moment.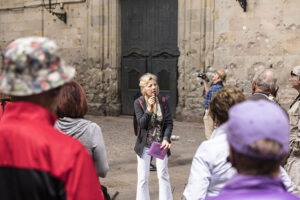 Enjoy A Closer Look
Your small group journey is guided by expert Tauck Directors who average over 10 years with Tauck and are renowned as the world's best travel companions. They team up with handpicked local experts and guides – safari trackers, naturalists, chefs, musicians, professors, artists and more – enriching your small group trip with local insights and perspectives. On our small group trips, the lower guide-to-guest ratio means our Tauck Directors have more time to focus on your interests – and you'll have more opportunities to engage with them. Fewer guests on tour allows them more flexibility and freedom to include spontaneous discoveries and unexpected experiences that make your travels even more personally rewarding.
Private Departures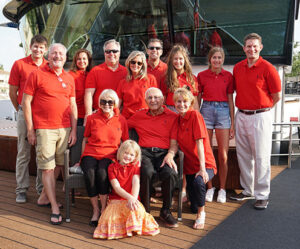 When it comes to traveling with Tauck, small is big – and we've included specially priced exclusive 2021 Private Departure dates on select 2021 land journeys for you to travel in a "bubble" with your own group of friends and family. Enjoy all the advantages of traveling with Tauck – and when you book a Private Departure, you'll also enjoy More Time Together, giving all members of your party a complimentary night at Tauck's selected hotel before or after your journey. Complete details can be found at tauck.com/private-departures.
Срочно и круглосуточно оформляйте все займы
только здесь. У вас не попросят дополнительных документов и справок.
И мне бы очень не хотелось переплачивать за микрозайм на карту именно сейчас,
так как очень жаль денег.
До 100 000 рублей в виде онлайн займа на ресурсе
credit-n.ru
без залога и поручителей, на карту онлайн.