Our travel partners in Italy are the heart and soul of our journeys. Across the breadth of the country, they've brought innovation, fresh insights, and their local expertise to our journeys that exploring the places closest to their hearts.
Baron Beneventano del Basco
"After many years of happy experience, I can say that I feel proud to be a partner of this great Company. Their guests are at once interested and interesting people. This makes me enthusiastic to share with them the fascinating history and art of Archimede's town."
In Sicily, you'll have lunch and wine with Baron Beneventano del Bosco for lunch at his palazzo in Siracusa. He'll not only welcome you to his home, he'll delight you with a tasting of his family wines, locally grown, harvested by hand and produced on the island of Sicily since 1734, when his ancestors first started making wine here. He recently noted for us:
"The palazzo is considered one of the most beautiful baroque architectures south of Naples. In the last centuries it has been a 'must' for all those intellectuals, artist and historians who came to Siracusa. It was visited by very important figures, especially during the "Grand Tour", like Lord Nelson and Lord and Lady Hamilton. It was visited by the Bourbons, Kings of Two Sicilies, and in recent years by other monarchs. I studied in Florence (Cesare Alfieri) and Palermo Universities and graduated in Political Sciences, and for 15 years was in the Council Board of the Bank of Italy and Censor of the same bank in Syracuse. Since I was very young I was co-founder of Imas (Marine Institute of Undersea Archeology) and on the team of divers for many years. I am very interested in history and art and published "Siracusa Urbs Magnificentissima" (Electa Mondadori), "La Bottega dei Politi " (Arnaldo Lombardi Editor), as well as historical essays on important figures of the past.
Claudio Mollo
"I have a longstanding relationship with Tauck which has grown during the years
and I consider them as my friends, not only in a working capacity.
May this continue for many more years!"
Claudio Mollo was our Tauck Honors partner of 2014; as owner/manager of Sireon Tours, Claudio Mollo is one of Tauck's most important – and most senior – partners in Italy, integral to the development of our Italy product line. Our small ship, land and family itineraries in southern Italy have achieved phenomenal success, in no small part thanks to Claudio's efforts behind the scenes. From greeting guests on arrival by train or plane… arranging guided visits and drivers in Sorrento, Amalfi, Ravello, Naples, Pompeii and the Amalfi Coast… lending a hand to a Tauck Director caught in a pinch… and managing the simultaneous comings and goings of groups and luggage – sometimes, seemingly against the odds – Claudio has fostered a partnership that knows no bounds.
Without fail, Claudio and Sireon Tours have been there for Tauck, on every itinerary, every departure. Since his first meetings in the early 1990s with Arthur Tauck Jr. and Europe tour architects Scott Supernaw and Herbert Wiese, Claudio has been a gem to work with. He could be counted on to answer a call for help, no matter the time of day… to offer his personal assistance, changing his schedule at a moment's notice… to work logistical miracles, as a problem solver… to calm an anxious guest when needed… and to make use of his remarkable local knowledge whenever it means crafting a richer Tauck guest experience. An Italy-travel cognoscenti, Claudio helped design Tauck's A Week In… he Amalfi Coast, Capri & Rome, a travel experience that is as extraordinary as the region. Even at the family dinner table, Claudio's stories revealed his care and concern for Tauck guests, and the friendships extended to so many of us at Tauck – inspiring his son Spartaco to join him in the family business!
Claudio introduces you to Pompeii in our insideTauck presentation:
Judith Otto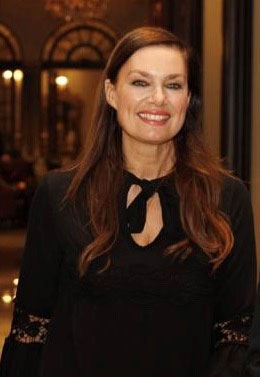 "Tour Architect Brenda MacKellar and myself share the same passion to make these tours a huge success, driven by the wish to make the Tauck guest feel unique, welcomed and conclude the tour with a one of a lifetime experience. We were thinking about what makes a guest feel special when they arrive in Florence to our hotels, about special treats, unique programs and of course the idea was to make a personalized welcome by the Management and our General Manager Domenico Colella to show how much we care and make the stay a most memorable one.
My career started in Canton, China with Management training with New World Hotel group in 1987 which led me to study hotel management in Lausanne, Switzerland at the EHL (Ecole Hoteliere Lausanne) for 4 years. In 1991, I went back to Asia and worked in Hong Kong again with the New World group; in 1992 I started a career in Sales & Marketing based in Frankfurt with ITT Sheraton and pursuing various assignments in International sales. In 1994 I was appointed as Director of Sales & Marketing at the Hotel Prince de Galles in Paris with Starwood Hotels & Resorts and was than promoted in 1996 as Director of Sales & Marketing for our Florence hotels The Westin Excelsior Florence and the St. Regis Florence with Marriott Hotels & Resorts.
You feel that it is a most amazing family business run by the Tauck family to make each trip a lifetime experience. Each staff member of Tauck reflects the highest standard of care and attention in an extremely warm and very professional way. We are working as partners and the common goal is to make the stay an experience our guest will remember for a life time. We really cannot wait to welcome our first guests back in August and we will celebrate this milestone in our Tauck history!"