Celebrating the good times and special joys our colleagues experienced this year, from Arthur Tauck Jr.'s 90th birthday to the annual summer clambakes he and his wife Ronni host for our staff to the weddings, graduations, babies, puppies, promotions and special achievements, never fails to bring a heartfelt smile to our faces. Each year we hold a Joyful Event Celebration to acknowledge and congratulate the great news our extended Tauck family experienced, reading accolades, showcasing photos and announcing successes well deserved.

Milestones
As Chief Culture Officer, Sharyn Cannon traditionally takes the helm at our Joyful Event Celebration, personally announcing joyful moments to the "aaws" and applause of her colleagues. This year, we are taking the proverbial microphone as we prepare to wish her well on a virtual send-off to the next chapter in her life. Sharyn joined Tauck as a consultant in 1998, was promoted to VP of Reservations and Guest Relations in 2001, assumed responsibility for our Human Resources Department in 2006 and became Senior VP, People and Business Processes in 2010. Throughout her tenure at Tauck, Sharyn has been dedicated to creating an engaged, inclusive work place that enables each employee to grow and thrive, a mission that has proved not only to be transformative for the entire organization, but one that speaks volumes about our company's motto to "always do the right thing."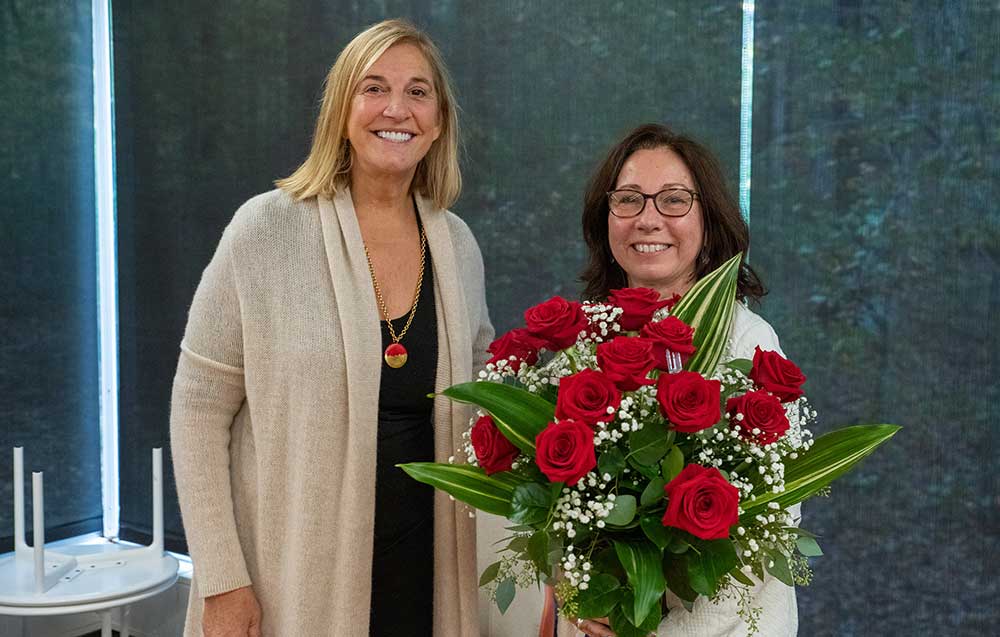 We also want to raise a toast to Tauck Director Neil Zaer who is retiring this year after 49 years with Tauck. He has been an amazing colleague, peer, mentor and leader for our guests throughout the decades and we are definitely going to miss him. His note below reflects just how close he is to our Tauck family.
"It doesn't feel real that almost 50 seasons have come and gone since I walked into Tauck's first office in New York City at 475 5th Ave. The changes in the company, industry and myself have been enormous. There are so many people to thank for this incredible journey that it would be difficult to try and name them all so all I can offer is a heartfelt thanks to the entire extended Tauck family. While my days at the front of the coach are over I look forward to being able to continue these journeys from a guest seat. I have a deep sense of gratitude for all the memories you have allowed me to have and continue to believe that 'How you see the world matters!' I hope the next 50 years bring continued growth and prosperity." – Neil Zaer
A Bon Voyage
More than a year after her planned 2020 christening on the Douro, ms Andorinha received a long-awaited champagne send-off this summer by godmothers Jennifer Tombaugh and Sharyn Cannon to the unbridled delight of our extended Tauck family, our riverboat partners and our guests. Join the celebration in the video below.
Не так важно, какой вид кредита вы оформляете, важно помнить, что даже займ
на карту придётся возвращать.
Срочные займы на карту без залога и поручителей
по ссылке
доступны для круглосуточно для всех категорий населения.