Best For First Timers - Savoring France: Paris, Lyon & Provence
Taste everything the Rhône Valley wine country has to offer with a proven award-winner! Tauck's 10-day Savoring France: Paris, Lyon & Provence itinerary – which includes a two-night stay in Paris at the 5-Star InterContinental le Grand – was the AFAR Travelers' Choice Awards 2018 Winner for Best Culinary Adventure.

In an exclusive gala evening, you'll be a dinner guest of the Duke of Uzès at his centuries-old family castle in Avignon. Additional epicurean adventures include participating in a pastry-making class at the famed Le Cordon Bleu in Paris… a food tasting at Les Halles de Lyon – where elite chefs purchase their own ingredients in this French culinary capital… a lunch of Provençal farm-to-table cuisine held on a private ranch in La Camargue… a tour and tasting at a local truffle farm… and a cooking class at celebrated chef Anne-Sophie Pic's cooking school in Valence.

You'll take advantage of several opportunities to raise a glass to the Rhône Valley's premier wines, too. These include sipping Beaujolais wine – IN Beaujolais – as well as a private wine tasting at Châteauneuf-du-Pape. Along the way, you'll also explore quaint medieval villages on the best Rhône River cruise for first timers.
View our award-winning Southern France River Cruise itinerary.
Best For Families - Bon Voyage! France Family River Cruise
Mark your shared calendar for eight days of adventure – cruising, biking, scavenger-hunting and connecting deeply with French culture, both on-board the ms Emerald and off – when you embark on Tauck's Bon Voyage! France Family River Cruise.

You'll see gardians (Provençal cowboys) in action atop their noble white steeds during an exclusive outing that also features a lunch of farm-fresh fare at a family-owned ranch where the Rhône meets the sea. Hungry for more? Take a culinary class at the highly regarded Scook cooking school and collect sweet memories at a chocolate-making demonstration at Valrhona's Cité du Chocolat.

Make sure you pack your detective hat, because your whole family will follow clever clues on a hunt for artistic masterpieces inside the one-and-only Musée du Lourvre. Then make a masterwork of your own in Arles, painting not with watercolors or acrylics… but with chocolate in a hands-on experience led by artist Mark Alsterlind.

Your family exploits continue with a bicycle ride outside the city walls of Avignon (with free time to enjoy a swim as well), followed by crossing over the Pont du Gard, a three-level, 164-foot "bridge." It all adds up to the best time of your lives.

Ready to say Bon Voyage? Explore our France River Cruise for Families today!

Best For Experienced Travelers - French Escapade: Paris to the Riviera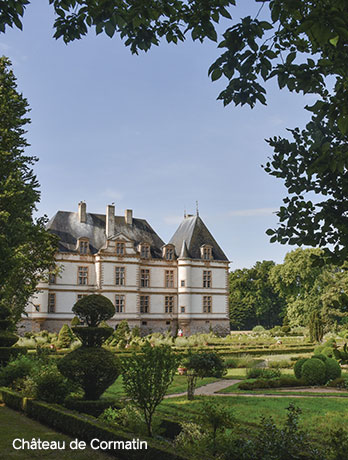 Voyage well beyond "The City of Light" to experience other cosmopolitan destinations dotting the Rhône and Saône Rivers with Tauck's 14-day French Escapade: Paris to the Riviera. The itinerary includes visits to Nice, Monaco and Cannes, among others, all certain to please even the most well-traveled European experts.

In addition to nine nights of elegant river cruising, your journey will include two separate two-night stays in luxury hotels – one in Paris and another in Cannes – so you can take a deeper dive into some of the globe's most sophisticated playgrounds for the rich-and-famous.

Excursions include an exploration of the breathtaking Burgundy wine-growing region, including a visit to the 17th-century Château de Cormatin, which boasts "pleasure gardens" showcasing intricate mazes and fountains. And a chance to view the Rhône from the saddle of a bike on a guided cycling tour along the river-hugging ViaRhôna.

Tauck Exclusives include a private cocktail reception and gala dinner at a fully restored château nestled within an 11th-century medieval city and a distinctive farm-to-table lunch on a working ranch in La Camargue, widely regarded as France's own "Wild West."

Raise the bar for your next journey. Explore one of our favorite River Cruises in France.