Merriam-Webster defines "history" as "Tale, Story; a chronological record of significant events often including an explanation of their causes." Around the world, the cultural fabric of every destination is defined by stories – and those who tell us the stories. Join us for a look at a few of the stories that define the past, and shape the present, in this edition of The Compass.


Elaine Ruffolo is one of Tauck's local experts in Italy; she has been teaching art history in Florence since 1990 and has been a key Tauck partner for over 20 years. Her special interests include the history of patronage and the economy of Italian Renaissance city-states. She firmly supports the idea that the best way to fully understand a work of art is by exploring the context in which it was made.
Exclusively for Tauck guests, please enjoy this special presentation on Michelangelo Merisi da Caravaggio, the notorious Italian painter who influenced the Baroque era.


Where the breeze is sweet as Shalimar and there's forty shades of green… One of the most famous odes to the Emerald Isle, beautifully penned by an unlikely scribe – Johnny Cash, inspired by a visit in the 1950s. There's a tranquility that regenerates the spirit in every island landscape, across all four Provinces – and nature's inspiration lies around every corner. Céad mile fáilte, a hundred thousand welcomes.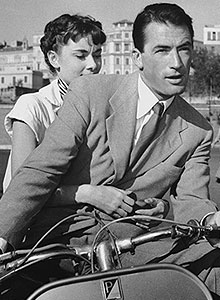 On our travels, we are infused with an inspiration to learn about the past through the stories that bring them to life. While we currently are only doing armchair traveling, we thought we'd share some of our favorite films that tell some of history's most compelling stories. They span continents and time periods, generations and eras – and are among the best of their genre.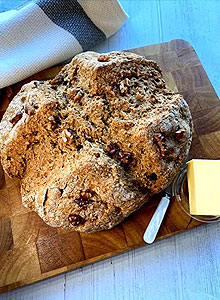 One of our great global partnerships is in Ireland with Ballyknocken Cookery School, run by Catherine Fulvio – a well-known award-winning celebrity television chef, writer, and co-host of the popular streaming series Lords & Ladies where she embarks on a historical journey through the history of food. Having grown up on an Irish farm, Catherine is also the third-generation proprietor of Ballyknocken House – and is a committed supporter of fresh, easily sourced local ingredients. Here, she shares a special recipe for Irish date and walnut soda bread, a good pairing with a variety of foods!


In 1969, the world watched while Neil Armstrong and Buzz Aldrin took man's first steps on the moon. To commemorate the safe return of the astronauts and the historic Apollo 11 mission, Joe Gilmore, head bartender of the American Bar at London's The Savoy hotel, created a signature cocktail known as The Moonwalk. He sent the cocktail by flask across the Atlantic – and it is said that The Moonwalk was the first cocktail the astronauts enjoyed at the end of their quarantine.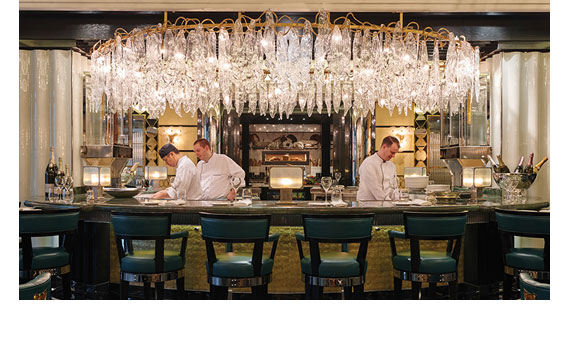 Yield: makes 1 Cocktail
Ingredients
1 oz. fresh grapefruit juice
1 oz. orange liqueur, preferably Grand Marnier
3 drops rose water
Champagne or sparkling wine, for topping
Instructions
Combine grapefruit juice, orange liqueur, and rose water in an ice-filled shaker. Shake vigorously and strain into a champagne flute; top with champagne.
Cheers!