The Art of Storytelling
Storytelling has been around since time began. Stories come in many shapes and forms – they are verbal, written, and visual – they record the events of our lives and are passed down from generation to generation, documenting the passage of time. For many of us, our first experience with storytelling was hearing the words "Once upon a time…" – and from there, storytelling in all its many forms became a major part of our lives. The art of storytelling and the world of travel are intertwined. Stories provide a window to the past that leads to the present, shared in the places where they happened – they communicate, entertain and inform, connecting the storyteller, the destination and the listener. As author Graham Greene said, "A story has no beginning or end; arbitrarily one chooses that moment of experience from which to look back or from which to look ahead."

Karel Cernosek
The Bicycle
We launched 2020 with a very special event, our Tauck Director seminar, held in Connecticut, providing an opportunity for our Tauck Directors and home office staff to connect. One of the highlights of the seminar was a presentation and workshop on the essential elements of storytelling to craft and hone the storyteller in all of us. Our Tauck Directors are, of course, born storytellers – and their workshops culminated in a special evening where they shared their new skills with the company. We introduce you to Karel Cernosek and his humorous story, The Bicycle.

My Tauck Moment
Tauck Director Jennifer Stahlbaum
In our jobs as Tauck Directors we often have the most wonderful opportunities to make dreams come true.  However, it is not often that the opportunity to be the officiant at a vow renewal ceremony while on tour comes along.
In July of 2019, I was delighted to be the Tauck Director on The Best of Ireland, Small Groups with a lovely group of people.  We had two family groups, friends, siblings, couples and a couple honeymooning with us.  These two ladies from Florida had been married for two months and had chosen this Tauck tour for their honeymoon as it stays at Ashford Castle for 2 nights.
The ladies shared with me during our Welcome evening that they had inquired about getting married at Ashford Castle but decided against it for several reasons – the cost of the venue, the red tape in making it legal, and the possible hardship the costs would be on family and friends.  They also shared that the days on which we would be at the castle would be their two-month anniversary.  I asked them that night if they would like to renew their vows while we were at the castle; they lit up and said they would, but expressed a bit of skepticism that I could make it happen.
During the first week of the tour I ran into one road block after another.  As the castle is a highly sought-after venue they are not quick to say "yes" to any sort of ceremony, no matter the size, without incurring some fees.  I was able to secure a celebrant, but he was uneasy about preforming the ceremony on the grounds of the castle.
So I did a little research.  And I made our honeymooners an offer.  And they, to my extreme delight, accepted.
I went online and submitted my name and address and became ordained on the spot.  I found a lovely, short, vow renewal ceremony and printed it out.  I finished by finding and printing a traditional Irish wedding blessing.  Later in the morning, while in Galway, I stopped by a florist recommended by our local guide and had two small, purple (their wedding color) bouquets made for them.
The couple and I set a time to meet and we went out by the lake, in front of the fountain, on a beautiful evening.  It was just the three of us and our driver taking pictures.  Just as we got started, in true Irish fashion, it started to rain.  We kept right on going.  The ladies exchanged short vows and sealed them with a kiss and the blessing.  We had not noticed before, but there was one man sitting on the stone wall near us who applauded with delight.
The four of us then retreated into the lounge and toasted the newlyweds with a drink.
I have been a full time guide since 2001 and have been working in Ireland full-time since 2005.  I am very fortunate to have begun my career with Tauck in 2017, in Ireland.  I have had honeymooners on tour before, have had love matches made, proposals, and scattered ashes with family members.  All in Ireland.  But this was, by far, the coolest thing I have ever had the privilege to do.
The taller of the brides is Gail Grossman and Lisa McCarthy is the shorter of the two.  Our driver is John O'Sullivan.
At Tauck, we believe that travel memories are best when shared. We're eager to hear your memories and what motivates you to travel with Tauck. Share with us on social @taucktravel using the hashtag #MyTauckMoment for a chance to be featured!

Foundations
Arthur Tauck
Arthur Tauck is a master storyteller – and in this brief video he shares some insights into the company's earliest days and Tauck's core foundations: "If you're making people's dreams, you've got to do things right."
Saskatoon Apple Relish
A "Superfood" recipe
Last week, as part of our "Old West" edition, we introduced you to Boundary Ranch in Alberta, Canada. The chef at the ranch provided us with a neat local recipe for a condiment that is just about as nutritious as you can get; it is unique, and will last for a good amount of time. The delicious "Saskatoon berry," also known as the "juneberry" or "serviceberry," is part of the same family as apples and plums – and roses! In North America, it is native from the upper Midwest through the Western provinces of Canada and into Alaska; it may take a little research to find in your local stores, but is well worth the search. About 18% sugar and 80% water, they are a very good source of iron as well as numerous "alphabet" vitamins.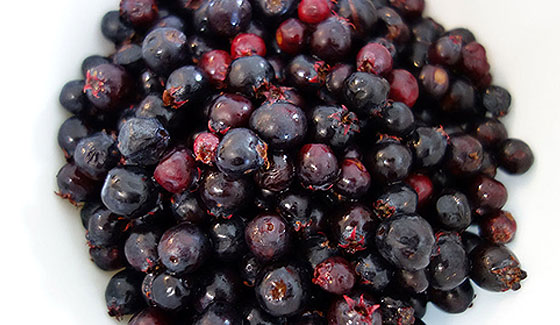 Saskatoon Apple Relish
Ingredients:
1 cup shredded Granny Smith apple
3/4 cup Saskatoon Berries (aka June Berries)
1/3 cup apple cider vinegar
1 stick cinnamon
1 cup sugar
Instructions:
Put all ingredients except the sugar into a heavy pot.
Bring to a boil and cook until the berries are soft.
Add the sugar and stir well.
Simmer for 15 – 20 minutes.
Cool and store in the fridge.
The relish will keep up to a month or can the relish for long term storage.

Ken Burns American Journeys
Jazz – From Reveille to Ragtime
Filmmaker Ken Burns is known as "America's Storyteller" – and in this vignette, exclusively produced for Tauck, you'll discover what happens when Civil War-era musical traditions (and military band instruments) merged with ragtime and blues in New Orleans – and created something new… Music was central to the life of a Civil War soldier, from folk songs and parlor songs to the martial music of military bands with its emphasis on brass and drums. When those musical traditions and instruments merged with fast, syncopated ragtime and Delta blues in the cultural "soup" of New Orleans, a new and "utterly American" art form was born.

The Art of Visual Storytelling
The Geisha
There are many different kinds of stories – and the art of Visual Storytelling is synonymous with travel. Filmmaker Denver Miller provided us with many "visual" stories on a Tauck journey to Japan; in his words: "As a visual storyteller I am drawn to capture and share experiences that inspire and move me. The cameras, lenses, and other tools I employ to do this allow me to provide a perspective that is unique to my worldview. The images I capture and arrange are the equivalent of a writer's words and phrasing, or a painter's palette and canvas.   Ultimately my hope is not to encourage others to go and enjoy exactly the same experiences as I have, but to simply put themselves in a position to be similarly inspired, and come away with stories of their own."

Chapter 2, Travel Journal of a Royal Chef
1998 Offical State Visit to Sri Lanka, Nepal & Bhutan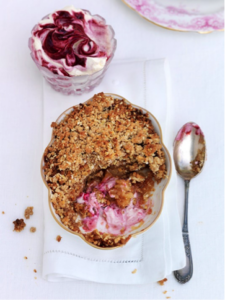 One of our favorite storytellers is Carolyn Robb, Princess Diana's former executive chef and Tauck global partner, who is sharing her "Travel Journal," featuring behind-the-scenes stories from her many travels. Her second chapter takes you behind the scenes of the 1998 visit of HRH The Prince of Wales to Sri Lanka, Nepal & Bhutan – and concludes with a fabulous recipe for Apple and Cinnamon Crumble with Blackberry Cream.
И мне бы очень не хотелось переплачивать за микрозайм на карту именно сейчас,
так как очень жаль денег.
Сейчас можно легко получить онлайн займ, даже не выходя из дома, на сайте
credit-n
.