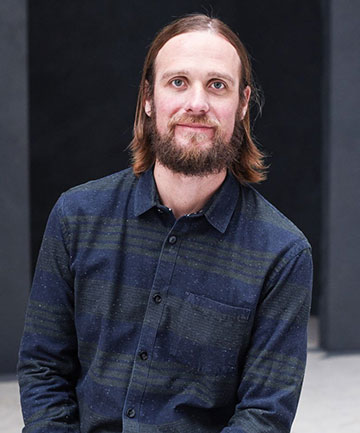 Please join us for a special in-depth look at the 2022 Passion Play in Oberammergau, live from the theatre where it will be performed, with the actor portraying Jesus, Frederik Mayet. The Passion Play at Oberammergau has been performed once every ten years in the Bavarian village of Oberammergau since the 1630s. Originally scheduled for 2020, the 42nd Passion Play will now take place May through October 2, 2022.
Frederik Mayet will provide insights into a variety of topics including the history of the Passion Play, the unique requirements for the actors who are cast, how the postponement of the Passion Play from 2020 to 2022 affected Oberammergau, and the preparation underway for next year. He will be speaking live from the Passion Play Theatre, providing a unique behind-the-scenes opportunity to gain the perspective of the actors from the stage – a view of the audience seating from beyond the actor's "fourth wall" at the end of the stage, the view backstage from the wings, and the amazing stage itself.
If you'd like a little more information about Oberammergau, we've put together some videos and documentaries ranging from traditions in the Bavarian village to the history of the event below.
Exploring…