Do you remember your first assignment at a new job? I certainly do.
Tauck's Vice President of New Business Development Dan Mahar (now our CEO) handed me a draft business plan on "family travel." "Here." he said, "We had a cross-company team put this together. We have so many families already traveling with us, and we think we can both offer something unique for them and appease those guests who do not want to travel with children. It's a win-win. Remember, unlike a theme park, the world is our canvas. We can help families connect by managing all the logistics and challenges of travel. They'll have fun and share great memories together. We want to pilot it next year. You're going to lead this." He gave me some marching orders, an open door for questions and guidance and sent me off.
I remember my heart racing and a zillion questions bouncing through my brain. Recently relocated from an advertising job in Taiwan and newly married and childless, I really didn't know much about family travel, except my own personal experiences. My dad sold insurance and would win incentive trips, and he and my mom took my brother and me along. Between those and visits to my mom's family in Germany, travel was always a priority in my home. I threw myself into it and, with Dan and the help of a cast of dozens at Tauck, we did pilot Tauck Family Travel in 2002 (despite the setbacks of 9/11, I should note) and launched Tauck Bridges in 2003.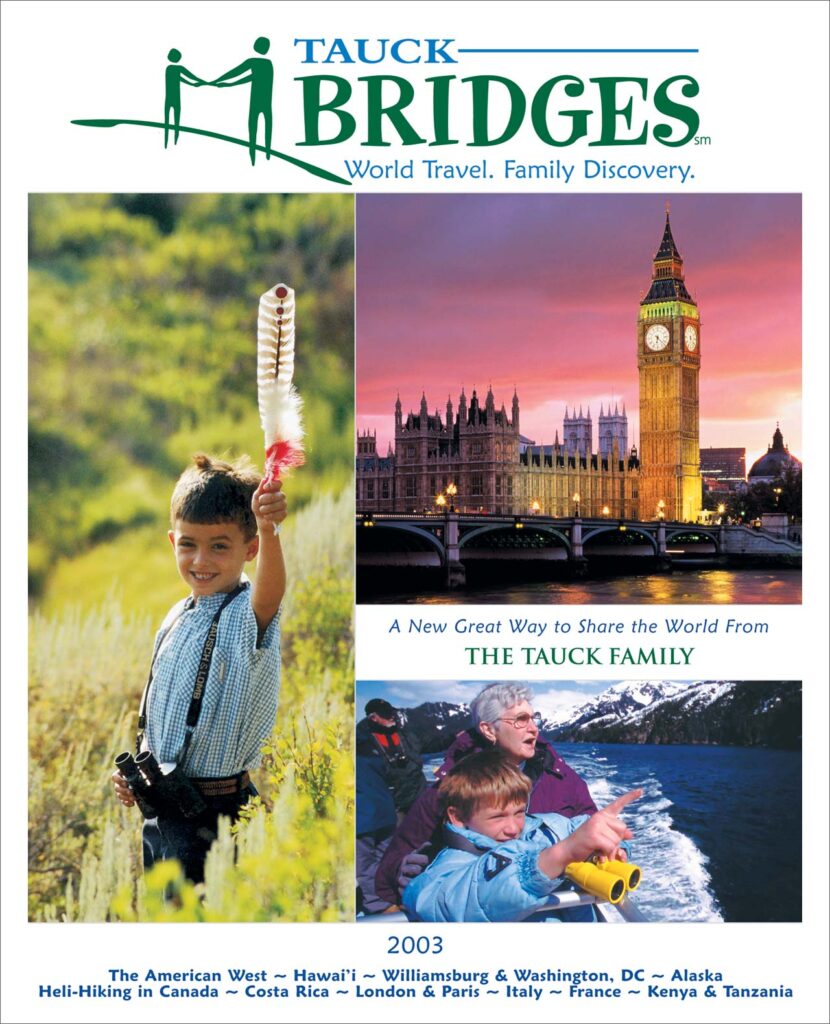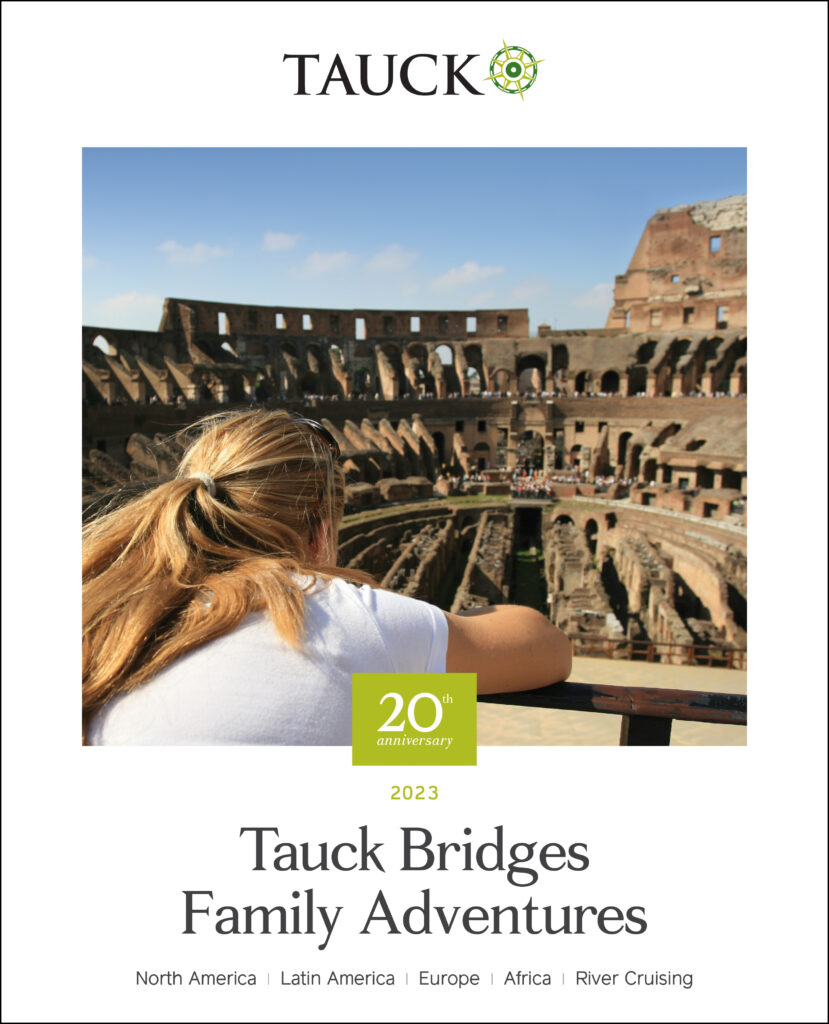 Twenty years later, much has changed. I have four children (one already in college….in Switzerland!) and enjoyed many different roles at Tauck. But my affection and pride in Tauck Bridges only grows, and over time, I've come to appreciate–what we internally at Tauck call–the "shared enrichment" we offer even more. Especially given the colossal challenge of Covid, time with family is fleeting and precious. Nothing—nothing—enriches lives more than traveling together as a family. Watching the wonder on my children's faces and feeling their excitement of walking into a castle or palace or spotting a leopard…or two…or three wins unmatchable smiles and memories.
I also came to appreciate the ease of having someone else do the planning. Moms (Ok, some dads too), you get this. You're on the firing line of "What are we doing today? I don't want to do that! How come he gets to decide? Why is it taking so long?" I can honestly say I've never been happier traveling with my family than when, after 10 beautiful (exhausting, for me) days in Switzerland, which I spent organizing and executing with my husband, we arrived aboard Tauck's Blue Danube family river cruise. They asked me all the same questions, and I simply said, "Go ask the Tauck Director." Everything was beautifully planned, and we could all laugh, have a great time and relax (even me!). It was a gift for all of us. It allowed us all to be truly present with each other, and we still talk about that trip and our extraordinary Bridges Tanzania safari.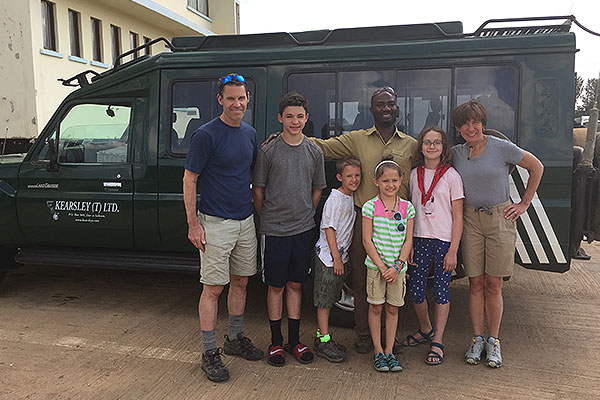 We often receive letters from our guests, but I can tell you that the ones that move us to tears are the ones from our Bridges families. A grandfather who took his extended family to Africa as a final wish. A seven-year-old who sends a crayoned picture of her family at the Grand Canyon. The grandparents who take the same trip with a different grandchild each year and sends us the latest installment for our archival scrapbook. Stories of teenagers who have stayed in touch for years with friends they met on a Bridges trip. We even have employees now who first learned about Tauck through a Bridges trip they took with their families!
I go to work every day driven by Tauck's mission to change people's lives through travel. As I think about this platinum anniversary of Tauck Bridges' launch, I know for so many families, we are doing just that.
Warm regards,
Jennifer Tombaugh, President