2022 – A New Year of Stories Begins
Behind the world's great stories, factual or fiction, are people and places – heritage and traditions – legends and facts – marking events, milestones and our imaginations. Stories are universal and timeless, simple or complicated, old or new. They inform, teach, entertain, answer questions or cause us to reflect and think. And most of all, they connect us – and inspire the storyteller in all of us to create our own stories the world over. Join us in this edition of The Compass for a look at some stories from a few of the destinations we'll be exploring in 2022.
This is the time of year that we publish our annual edition of Connections, featuring photos and stories reflecting on the year past and the year ahead. Connections will be taking over The Compass for four weeks beginning November 15 – keep an eye on your emails. The Compass will return in January for a new year of stories.

America's Old West

Legendary Adventures, Timeless Stories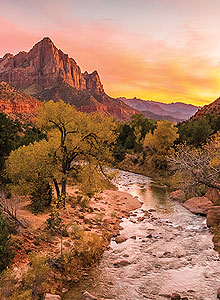 For many of us, western television shows and movies are where we learned so many stories of the Old West, whether based in fact or from the inventive minds of scriptwriters. From Presidents to outlaws, historic to adventurous to notorious, stories from the Old West intertwine with nature – and so many of these best-known stories live within those greatest wonders of nature, our national parks, including Zion and Bryce Canyon.

The Netherlands

Legend and lore along the Rhine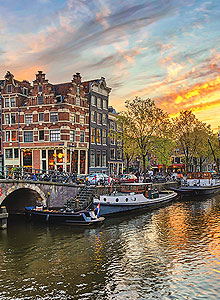 The River Rhine is known for fairy tales, legends and folklore – but when it comes to stories from the country at the mouth of the great river, The Netherlands, Hans Brinker or The Silver Skates is often the first thought – but in actuality, the country's most famous stories are those of ingenuity and genius. Ingenuity in the engineering of the waters that reclaimed the land, now such an important part of the economy. And genius in the country's artistry, vividly contrasted by the artistic excellence of Rembrandt and van Gogh.

South Africa

Farms, gemstones and traditions

It is no wonder that South Africa's stories are epic. They mesmerize with the Big Five out of books and films from the imagination of Kruger National Park. They humble with the story of  those who shaped, and lived, the country's history – dynamic, complex, hopeful and stirring. They thunder in a range of habitats and soothe over day's end under the night sky and stars, unequaled anywhere. Two tales, of wine and gemstones, inside.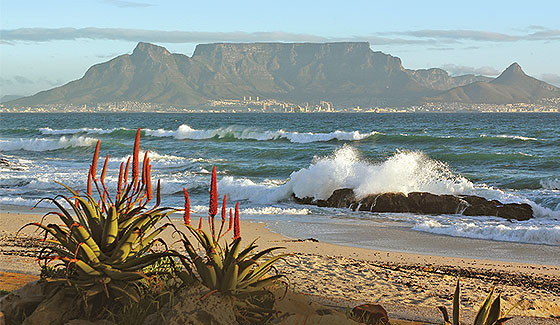 Alaska

Cultural history and more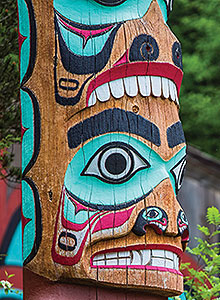 In Alaska, Eyak, Tlingit, Haida and Tsimshian cultures relied on storytelling passed through the generations to preserve traditions and the past. Totem poles are rich in meaning, created by First Nations of the Pacific Northwest to commemorate the stories of the past via symbols, figures and animals. Discover some fascinating insights, including a story on the preservation efforts by President Roosevelt and his New Deal.

Italy

Inspirations in Venice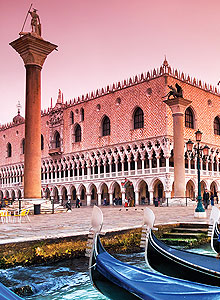 Florence and Rome are renowned for their art and architectural treasures – but the trifecta of art, architecture, and artistic inspiration lives on in Venice. The city is magical; the architecture a kaleidoscope of softly hued and vibrant tones, prestigious art treasures are discovered in small galleries and private palazzos, and an aura exists that the city belongs to the writers, artists and creative thinkers who find inspiration in the past that's always present.
If You're Ready, We're Ready
Traveling with Tauck
As we head into 2022, there are still some wonderful opportunities to join us on guest favorites like America's Canyonlands and Yellowstone & Grand Teton National Parks, as well as our popular new river cruise Life on the Mississippi. You can stay up to date with the latest information about travel requirements, including a vaccination requirement, at tauck.com/travel-and-health.
Musings From Colin's World

The Wild Places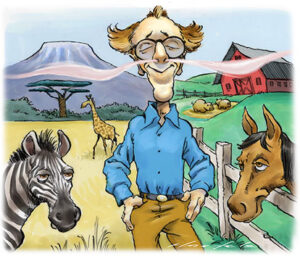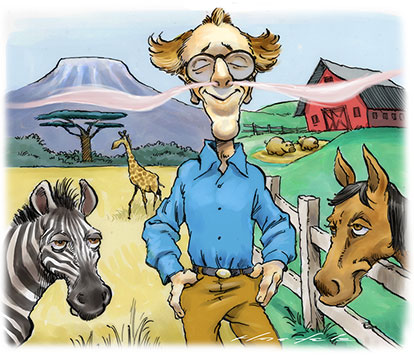 In this edition of Musings From Colin's World, Colin Treadwell shares his deep appreciation of the world of nature around us, near and far. Colin is a professional journalist with a passion for travel – he has been examining the world of travel all of his life, and he's Tauck's very own roaming reporter. Enjoy!