With Tauck Directors
Halsey Kinne, Matt Mazanec, Catherine Fabris, Ronny Mena
Join us for a special presentation and discussion about our Tauck Bridges family journeys with four Tauck Directors who have guided our trips in destinations across the globe. They provide insights into what makes our travels unique, talk about some of the highlights from the Tauck Bridges tours they've guided, and share some stories and experiences from their family travels on the road.
You'll meet Halsey Kinne, who has guided journeys in North America's national parks as well as our family European river cruises; Matt Mazanec, whose Tauck Bridges geographic range extends from Alaska to Italy; Catherine Fabris, who shares insights into European journeys in England, France and Italy; and Ronny Mena, who among other Latin America destinations has guided our family expeditionary cruises in the Galápagos Islands.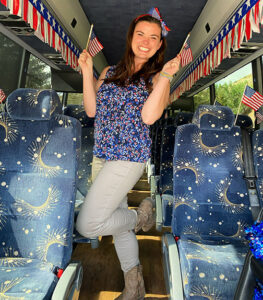 Halsey Kinne began her travel adventures as a Rotary Youth Exchange student to Santos, São Paulo, Brazil. Upon her return to the US, she earned her Bachelor of Arts in International Affairs and Hospitality Management at Florida State University before beginning her tour directing career working with international students helping to make connections with American culture. Since becoming a part of the Tauck team in 2018, Halsey has led guests on tours exploring the Midwestern National Parks and California in the USA and the Douro, Danube, and Rhine Rivers in Europe. When not on the road, you can find her tending to her succulent garden or mastering a new recipe.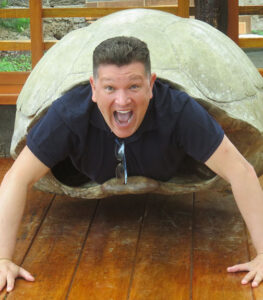 Ronny Mena was born and raised in Costa Rica, where he acquired a love of nature. He pursued a career in Tourism Business and Administration, which gave him an opportunity to work in hotels and a travel agency, and worked as a flight attendant for six years. Ronny joined Tauck as a Tauck Director 14 years ago guiding trips in Italy, which put to use his passion for languages (he speaks English, Spanish, Italian and some French). In addition to nature and the outdoors, Ronny has an interest in culture and history; his work with Tauck in Spain provided him with an opportunity to share his love of cuisine, cultural arts and history. Since 2008, he has worked as a Tauck Director on our family trips in Costa Rica and the Galápagos Islands, along with other Tauck small ship cruises.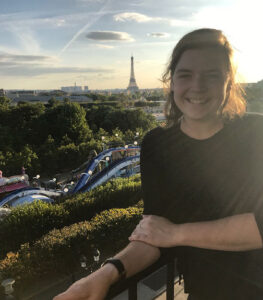 Catherine Fabris joined Tauck in 2018 as a Tauck Director, primarily traveling with guests through Europe. She graduated with a BA in History from Texas A & M and an MBA from SDA Bocconi in Milan. Prior to Tauck, her past work experiences included working internationally at museums like the Peggy Guggenheim Collection as well as working in interior design. She enjoys being in the outdoors, whether its hiking, skiing, or relaxing by the beach.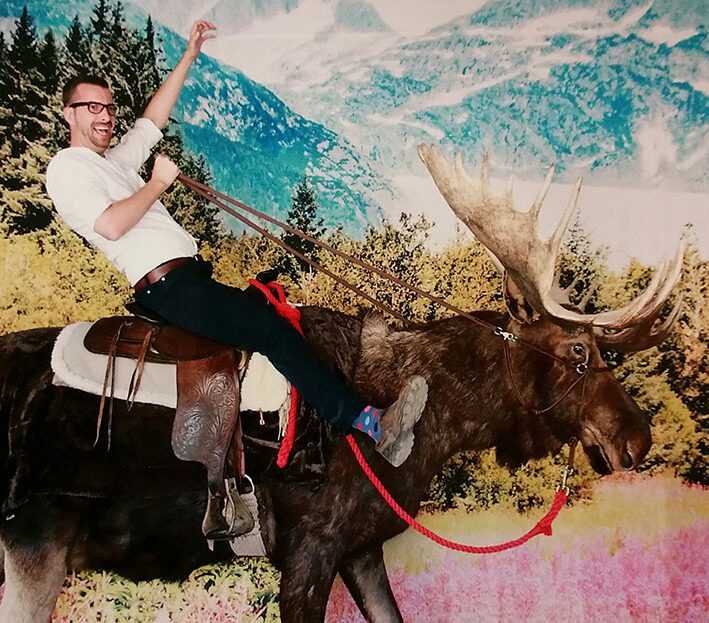 Matt Mazanec has been a Tauck Director since 2014. Matt is originally from Minnesota; his passion for travel was sparked after attending university in New Orleans where he studied history and architectural history. Matt moved to the Czech Republic to travel and teach English, and had several different career paths before discovering tour directing in 2012. He attended ITMI in 2013, and has been leading tours ever since in over 15 countries, providing innumerable guests and their families with exceptional care, knowledge and enjoyment. His most important value is treat each guest as family and ensure they are inspired by the wonders of the world.
Могу ли оформить займ у вас в режиме онлайн. Да, разумеется, все микрозаймы в нашей мфо оформляются и выдаются только онлайн.
Какой вариант, вы считаете, более предпочтителен при получении онлайн займа, на карту или наличными?
Достаточно просто перейти по
ссылке
, и оформить любой совершенно займ за 15 минут.